MOBILE CATERING HIRE IN YORKSHIRE
We at Spuds and Bros Poutine are a Street Food company based in Leeds, West Yorkshire offering amazing Canadian Poutine.

We source all our products locally and we use the finest and best ingredients to give you a delicious combination of flavours. We have a dream that one day all the people of the land will get to try Poutine and trust us it will change your life.

You can find us at different pop ups in and around Yorkshire. Check out our Social Media pages for updates and event locations.

If you are looking for catering for your special occasion or any corporate events, please do contact us and we will be happy more than happy to help.
What is Poutine you may be wondering?

It's Freshly cut skin on fries with home made gravy and squeaky cheese curds.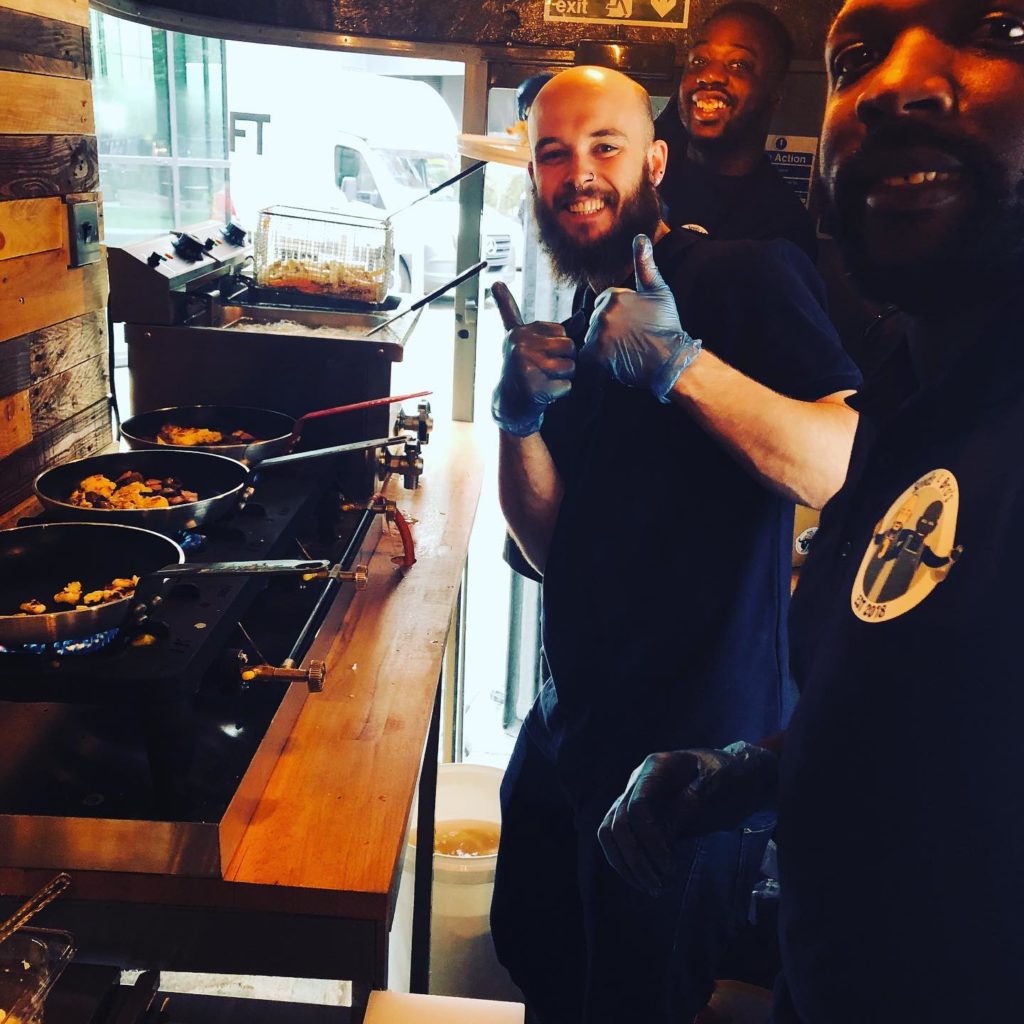 We are currently / permanently located in – Unit 20, Kingsgate Shopping Centre, Huddersfield, HD1 2QB.
However we do have rotations in Trinity Kitchen in Leeds with our current rotation ending on the 18th of July and our next one starting on the 21st of November.
We also do pop ups and these are the places we will be during the summer.
Yorkshire Dales Food & Drink Festival
Blueberry Hill Studios UK
The Great Northern Food & Drink
The North Leeds Food Festival
Willow Park, Huddersfield
Pumphouse Brewing Company